The EM STUDIO GALLERY is the home for art, film & innovation.
EM STUDIO GALLERY connects artists, with professionals, art collectors, and other artists to create a network dedicated to the world of fine art.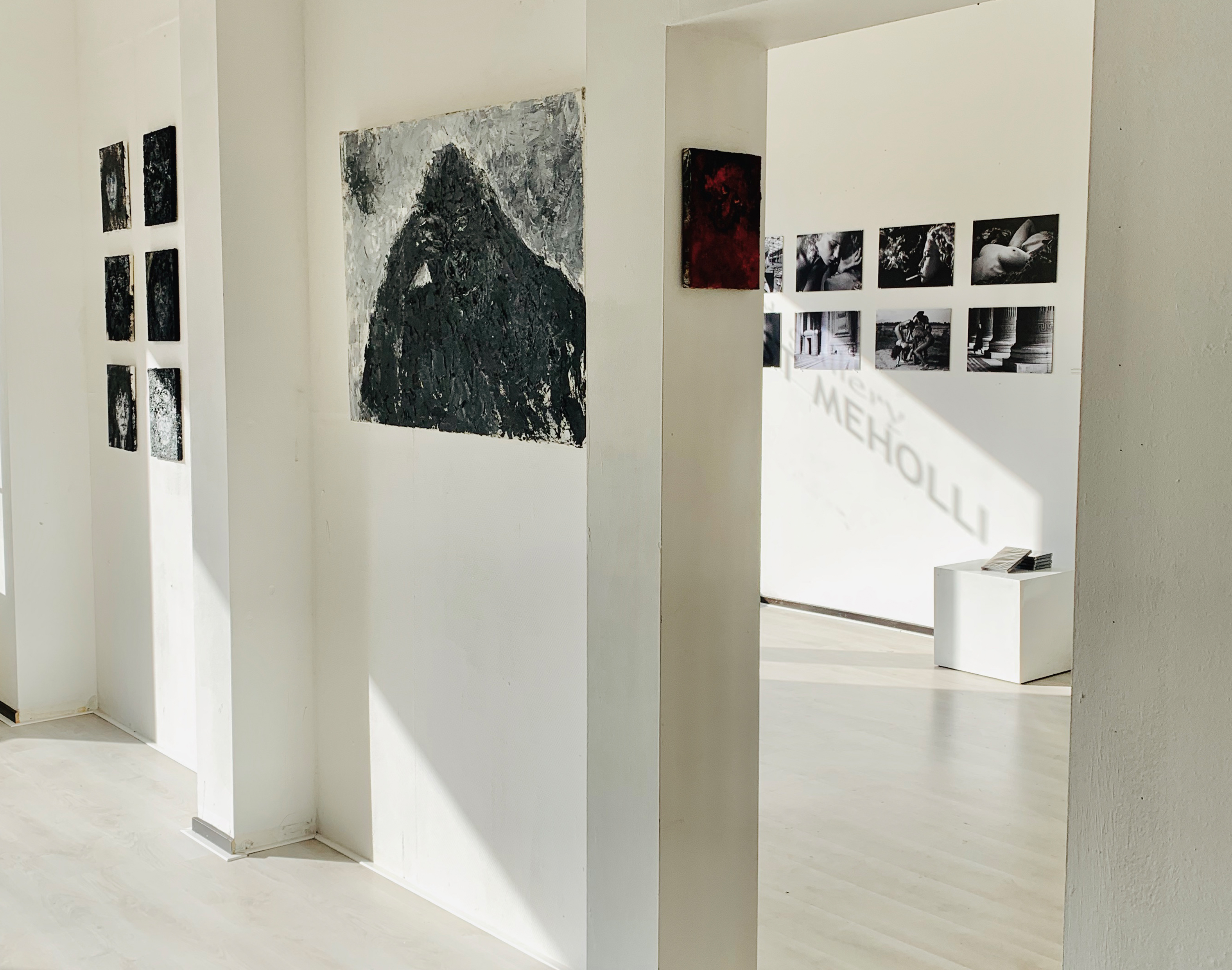 IMPORTANT
TERMS & CONDITIONS
Terms and conditions
1. Introduction
1.1 These Terms and Conditions govern your relationship with "EM Studio Gallery" and apply to all quotations, offers, orders and contracts for sale of Goods. Please ensure that you read these Terms and Conditions carefully, and check that the details on any quotation, offer, order or contract and in these Terms and Conditions are complete and accurate. If you think that there is a mistake, please contact EM Studio Gallery to discuss, and please make sure that you ask us to confirm any changes in writing to avoid any confusion.
1.2 In these Terms and Conditions, unless stated otherwise:
Buyer – means the purchaser of the Goods from EM Studio Gallery;
EM Studio Gallery – means the company selling the Goods being a trading name of EM Studio Gallery, a company registered in Amsterdam under company number 08163927, registered office at EM FilmWorks, Witte de Withstraat 4, 1057CV, Amsterdam.
Goods – means the items to be sold to the Buyer by EM Studio Gallery, either all or part of them as set out in the written invoice issued by EM Studio Gallery pursuant to clause 2.2;
Terms and Conditions – means the terms and conditions set out in this document.
1.3 The Terms and Conditions constitute the entire understanding of the parties and supersede all prior discussions, negotiations, agreements and understandings, whether oral or written.
1.4 No change or modification of the Terms and Conditions (including change orders) is valid unless it is IN WRITING AND SIGNED BY ALL THE PARTIES.
1.5 If any part of the Terms and Conditions is held invalid, unenforceable or void by a court of competent jurisdiction, the Terms and Conditions are considered divisible as to such part, and the remainder of the Terms and Conditions are valid and binding as though such part was not included in the Terms and Conditions to the fullest extent permitted by law.
1.6 The Terms and Conditions are governed by Dutch law (without regard to the laws that might be applicable under principles of conflicts of law) as to all matters, including, but not limited to, matters of validity, construction, effect and performance and both parties agree to the exclusive jurisdiction of the Dutch courts.
1.7 The Terms and Conditions may be executed in two or more parts, each of which shall be deemed an original but all of which together shall be one and the same instrument.
1.8 Nothing in these Terms and Conditions affects the statutory rights of any consumer.
1.9 If EM Studio Gallery fails, at any time while these Terms and Conditions are in force, to insist that the Buyer performs any of its obligations under these Terms and Conditions, or if EM Studio Gallery does not exercise any of its rights or remedies under these Terms and Conditions, that will not mean that EM Studio Gallery has waived such rights or remedies and will not mean that the Buyer does not have to comply with those obligations. If EM Studio Gallery does waive a default by the Buyer, that will not mean that it will automatically waive any subsequent default by the Buyer. No waiver by EM Studio Gallery of any of these Terms and Conditions shall be effective unless it expressly says that it is a waiver and it tells the Buyer so in writing.
1.10 A person who is not party to these Terms and Conditions shall not have any rights under or in connection with them under the Contracts (Rights of Third Parties).
.
2. Order
2.1 Any offer or acceptance of a quotation made by the Buyer will be deemed an offer to purchase the Goods governed by these Terms and Conditions.
2.2 No offer or acceptance of a quotation will be deemed a binding agreement of a sale until confirmation we receive part or full payment.
3. Purchase Price and Payment Methods
3.1 The purchase price shall be the price offered by EM Studio Gallery.
3.2 All payment shall be made in Euro's and the agreed price is due in full at the time the offered price is accepted and confirmed by invoice, unless agreed otherwise in writing.
3.3 Ownership (legal title) of the product will not pass to Buyer until the accepted and confirmed price is paid in full by the Buyer and received by EM Studio Gallery in cleared funds.
3.4 Late Fees. Any payment not paid in full as per the Terms and Conditions will be subject to interest.
4. Refunds
When the artist/client has chosen one of the package offers of EM Studio Gallery and is scheduled to exhibit their work in one of the gallery's spaces and made full or partial payment EM Studio Gallery no longer can refund the money in case the artsist has changed their mind.
This agreement also includes other activities at EM Studio Gallery.
EM 

STUDIO 

GALLERY
WITTE DE WITHSTRAAT 2
1057XV AMSTERDAM
Opening hours Gallery
Monday to Saturday:   10:00 - 18:00
(SUNDAY Open DURING the  EXHIBITIONS AND by appointment outside our usual opening hours)