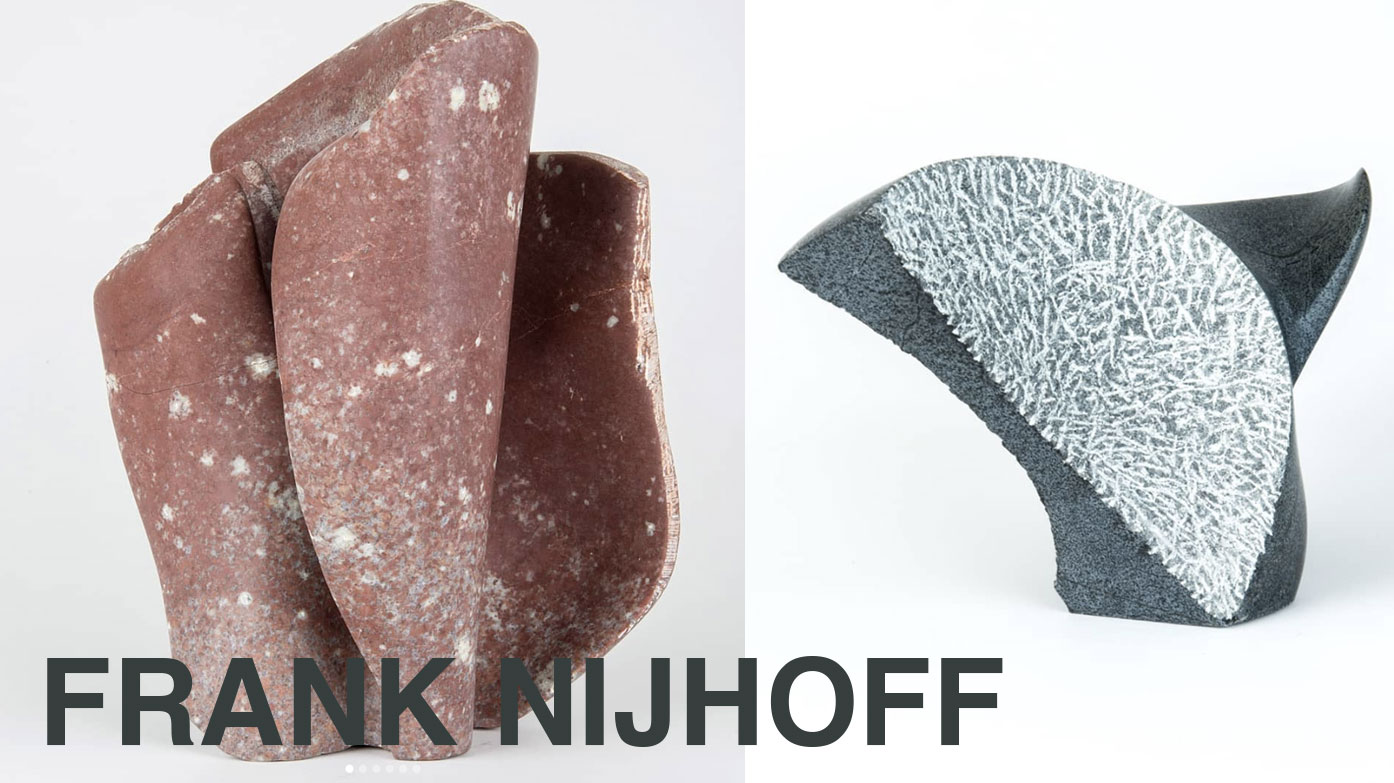 OPENING, Saturday 29 Aug 17:00h
The work of Frank Nijhoff is mostly abstract, and he can best express himself using materials that can be sculpted in a three dimensional shape. First with ceramics, shortly with blown glass, and now mostly in stone: serpentine, alabaster, Belgian bluestone, gala, steatite, etc. Stone is resilient, unruly, brings interesting surprises, but also gives a good result and a rewarding process: For him that final product is important – it should look good shouldn't it? – but also the process of searching for shape, finding the limits of a stone, creating meaning out of a rough lump. And not to limit himself to a one-sided product, but it should be a three dimensional work with all sides integrated – even the inside in some of his latter pieces.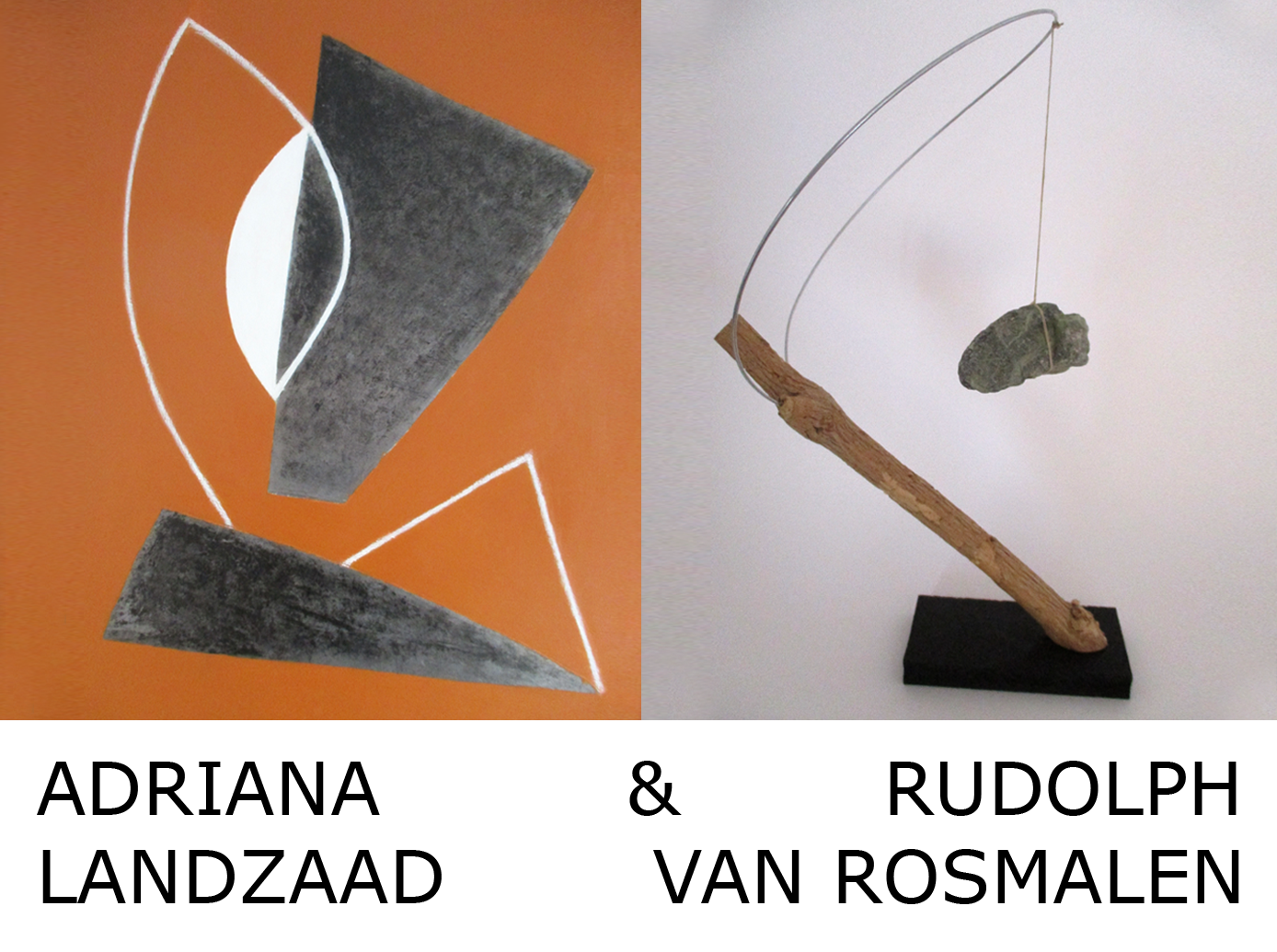 OPENING, Saturday 5 sep 17:00h
ADRIANA LANDZAAD – drawings, paintings
After the observation of a form or situation, that has my attention and is memorized, I put down, in an artistic way the feeling it gave to me.
I work on my intuition without a plan. Drawing is for me very pure and essential. Painting, mixed media and objects getting, slowly form, during the process of creation.

Lives and works in Holland and Spain
RUDOLPH VAN ROSMALEN – jewelery, sculpturs
My forms and jewels originate, partly, through the material. I don't use a drawning. In my jewelery, with feathers, I show my poetic side. In my rings I'm surching for monumentality. Bracelet are often a combination of materials or they get shape because they are unusual materials.
Lives and works in Holland and Spain.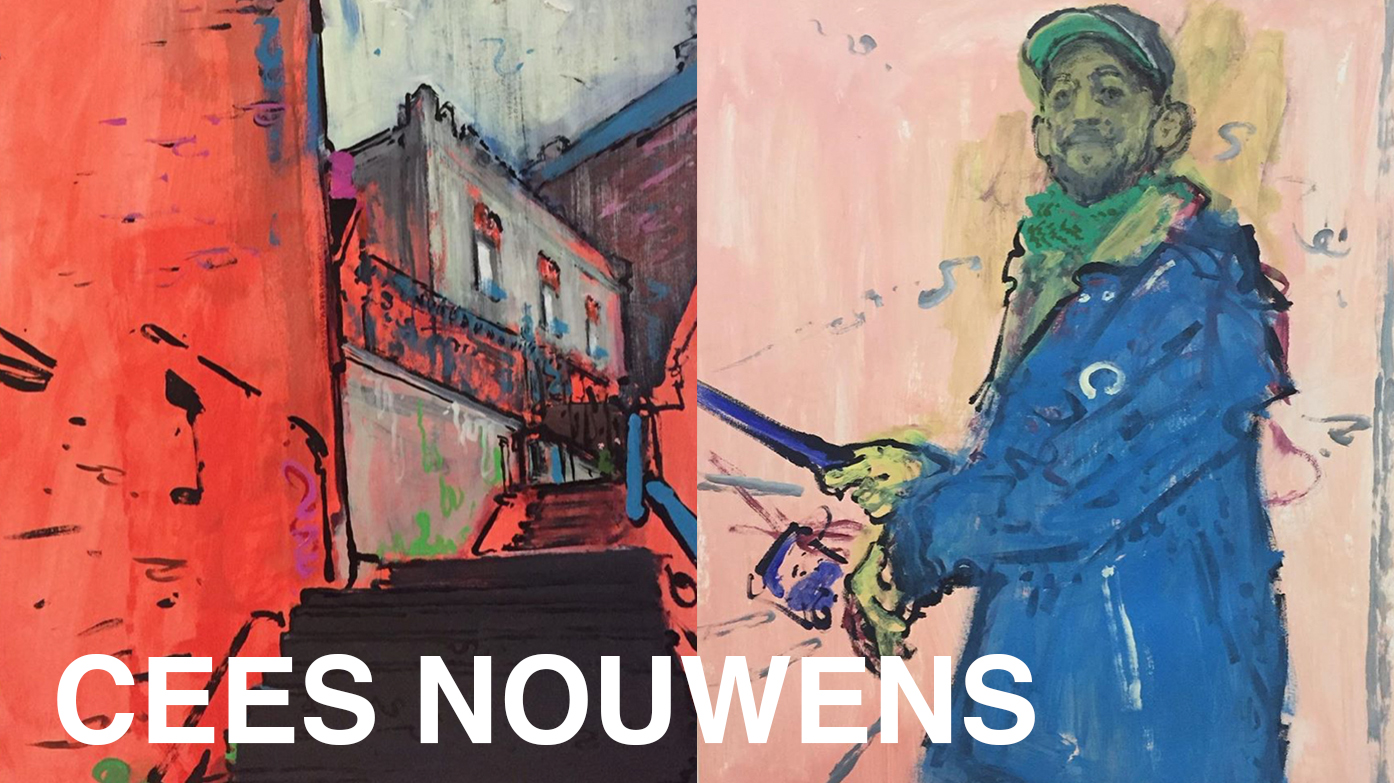 EXHIBITION POSTPONED TO JUNE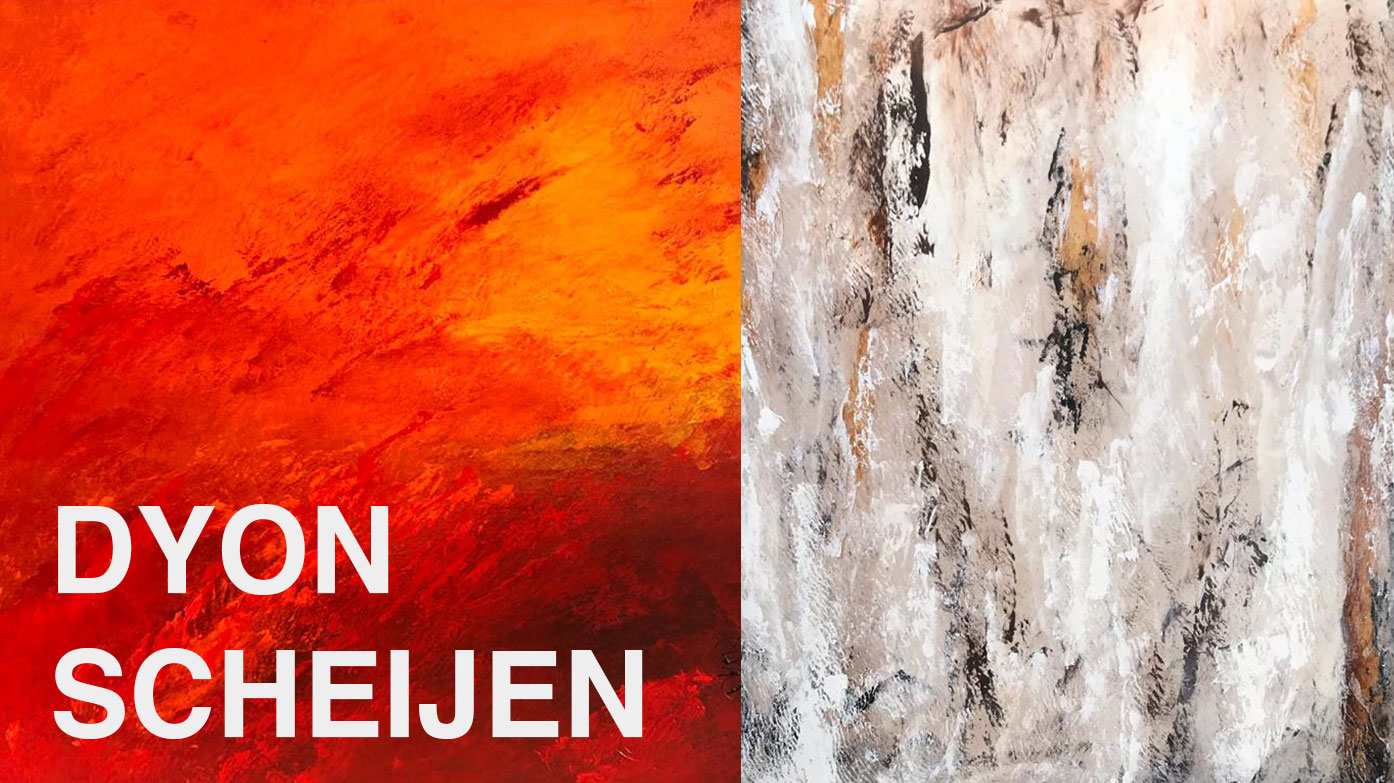 The unique signature of Dyon Scheijen Art nondiscriptive, but says everything'. This is how artist Dyon Scheijen (1970) describes his abstract artworks. Art and audiology meet each other in his sound absorbing paintings, where art meets science. Eventhough his paintings aren't filled with illustrations, an attentive viewer is able to see volumes. This creates an interesting suspense, which increases by the use of your own imagination.

.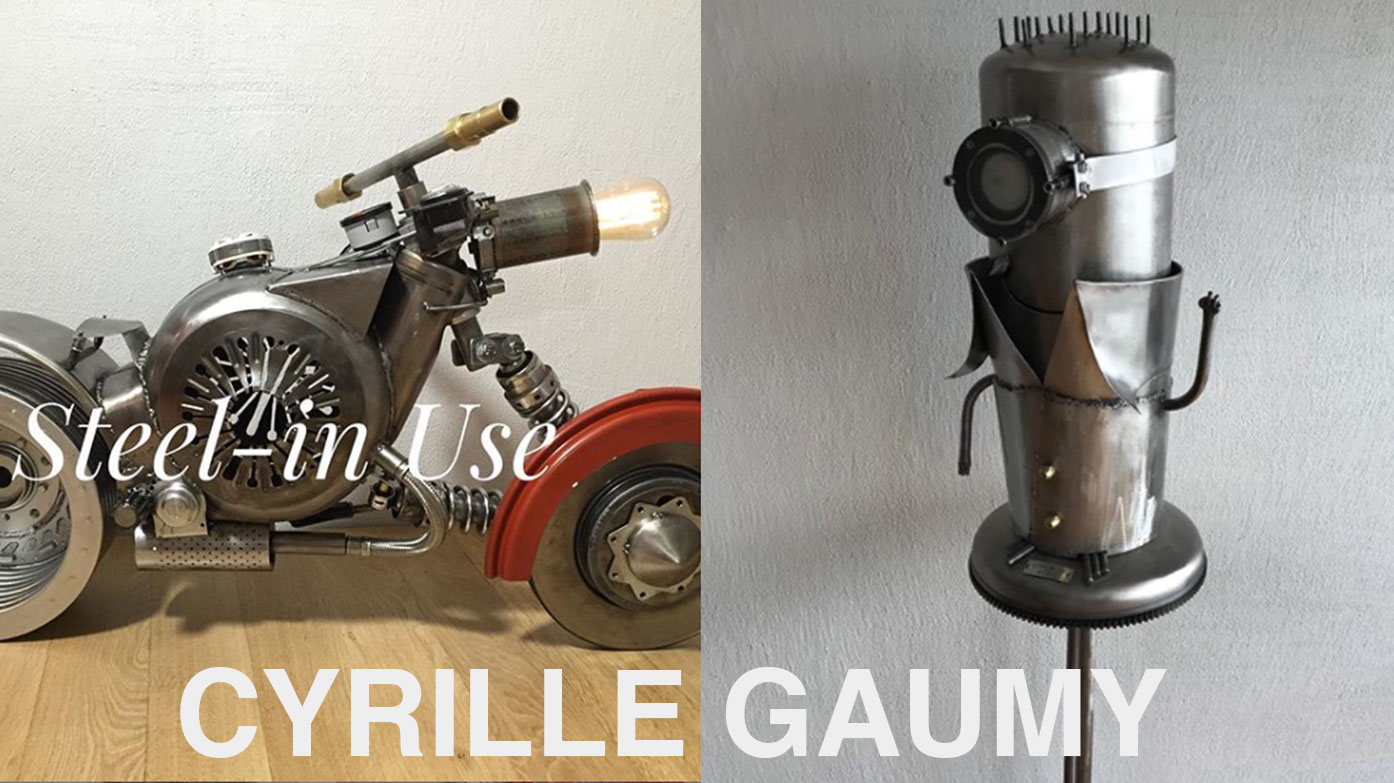 OPENING Saturday 14 March from 17.00h
Self-taught visual artist and sculptor, passionate about mechanics, Cyrille collects, recycles, awakes and transforms long neglected objects and raw materials.
Scraps of inox, iron and copper, ordinary massproduced objects are turned into unexpected beauties, poetic sculptures setting aside the usual aspect of everyday items so as to exalt in our contemporary gaze.
Play / experience the VIRTUAL exhibition
OPENING Friday 24 January from 17.00h
Experience an exclusive selection of 
paintings & artboxes by 
Monique De Meyere. 
Play / experience the exhibition
MAJA VUCETIC & WIEPKO TERPSTRA
OPENING Vrijdag 13 December om 17.00 uur
Exclusive schilderijen selectie van Maja Vucetic en kleurrijke keramische beelden van Wiepko Terpstra. 
Play / experience the exhibition
30 Nov (from 16:00) – 1 Dec (until 17:00)
Maup Nikkels's sculptures distort and distend, Inviting the viewer to look longer. Their curved surfaces entail an elastic quality.


The abstract pieces can also be characterised by their clear and mathematical shape and a sturdy finish that shows the tools, The craftsmanship and the
hand of the maker.
Play / experience the exhibition
We have an exclusive selection of Furniture, Art, Books and Photographs from Amsterdam based artists and some vibrant live performances.
Maartje Seyferth & Victor Nieuwenhuijs
Maartje Seyferth exposeert nieuwe en oude schilderijen & Victor Nieuwenhuijs exposeert stills uit de film "Venus in Furs"
Play / experience the exhibition